<tabber>Me=
"
I feel something inside, it's like...the OPPOSITE OF HAPPINESS!
"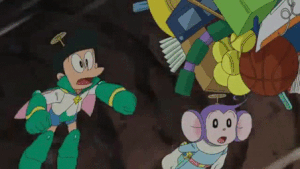 Konnichiwa (こんにちわ) whoever is reading my userpage. I am SuneoDash, also known as Suneo and I am a huge Doraemon fan. So I mostly edit on this wiki but I edit on some others as well but this one 90% of the time like I said I am a huge Doraemon fan. My favorite character is Suneo.I love all the main characters but Suneo is my favorite. I also love animals a lot, and long for a pet puppy.
My favorite characters
Favourite Doraemons Members
Dora-rinho- My favourite <3. He's so...funny.
Dora the Kid- Also one of my favourote. Always had a thing for cowboys.
El Matadora- I really like his Spanish "matador" ways :D
Favorite Doraemon songs(not in best to worst order
Favourite episodes
A lot more but I don't feel like writing anymore
Most HATED Doraemon episode
I, Honekawa Doraemon (It's so boring! And didn't the chip on Doraemon's foot break when he walked on it?)
Other TV shows I like
Favourite TV show and book characters
From Doraemon: Suneo Honekawa
From MLP: Fluttershy
From Phineas and Ferb: Perry
From Good Luck Charlie: Gabe Duncan
From Danny Phantom: Danny Fenton/Phantom
From Best of Luck Nikki: Rohan Singh
From Detective Conan: Mitsuhiko (partly because of his awesome character and cute voice, and partly because he reminds me strongly of Suneo-kun :D)
From The Amazing World of Gumball: Darwin Watterson
From Dude, That's My Ghost!: Billy Joe Cobra
From Star VS The Forces of Evil: Marco Diaz
From the Goosebumps book series: Slappy the dummy
From Yo-kai Watch: Jibanyan
From Elena of Avalor: Naomi
Hated TV show characters
I hate these people, so I'm not going to link to them
From Doraemon: Hidetoshi Dekisugi
From MLP: Opal (Rarity's cat)
From Gravity Falls: Gideon Gleeful
From Phineas and Ferb: Candace
From Good Luck Charlie: Not sure...
From Tom and Jerry: Err.. *sighs* Not sure, for the 3rd time-__-
From Danny Phantom: Valerie Gray
From Best of Luck Nikki: I dont know
From Harry Potter: Dolores Umbridge
= Favourite movies
Doraemon: Nobita's New Great Adventure in the Underworld
Doraemon: Nobita's Space Hero Record of Space Heroes
The Lion King
Zootopia
Tangled
Big Hero 6
The Little Mermaid
Mary Poppins
Diary of a Wimpy Kid movies
Harry Potter entire series
Jurassic Park
Jurassic World
The Lego Movie
Matilda
Goosebumps (2015)
The Jungle Book (1967 and 2016)
Robin Hood (Disney)
The Aristocats
Wreck-It-Ralph
Lady and The Tramp (1 and 2)
Beauty and The Beast. And Im pretty sure I'll like the remake too.
Community content is available under
CC-BY-SA
unless otherwise noted.